GLOSSARY OF PROPOSALS: "A" AS …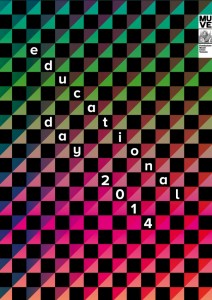 Activities, e.g. interactive tours in which the playful dimension is the main component used to achieve the objective proposed by the museum experience.
Ateliers, i.e. creative workshops offering hands-on experience and learning opportunities through experimentation, sharing, and cooperation.
ABC of the museums, i.e. guided tours that allow a fast, but comprehensive visit, focusing on the history of the building and collections (in collaboration with Pierreci Codess Coopcultura). 
Activities for temporary exhibitions, i.e. educational programs created on the occasion of temporary exhibitions to help convey their cultural and scientific contents.
Activities tailored to different needs, with resources and sessions dedicated to educators in support of the creation of customized programs.
Activities for educational stays, to help students gain insight not only on the museums, but also of the city and its artistic and cultural heritage.
Activity books, i.e. a self-led tour, guided by a "detective story", a whodunit in the Doge's Palace, on the tracks of the murderer in "The Perfect Murder".
ACTIVITIES AT PALAZZO DUCALE  2014-15 FOR NON-ITALIAN SPEAKING VISITORS >>>
EDUCATIONAL PROGRAM 2014-15 OF THE CIVIC MUSEUMS OF VENICE >>>
_
For further inquiries or bookings of educational activities for non-Italian speaking visitors, please contact:
Educational Service
Fondazione Musei Civici di Venezia
T +39 041 2700370
F +39 041 2700371
E education@fmcvenezia.it
From Monday to Friday, from 9 am to 2 pm