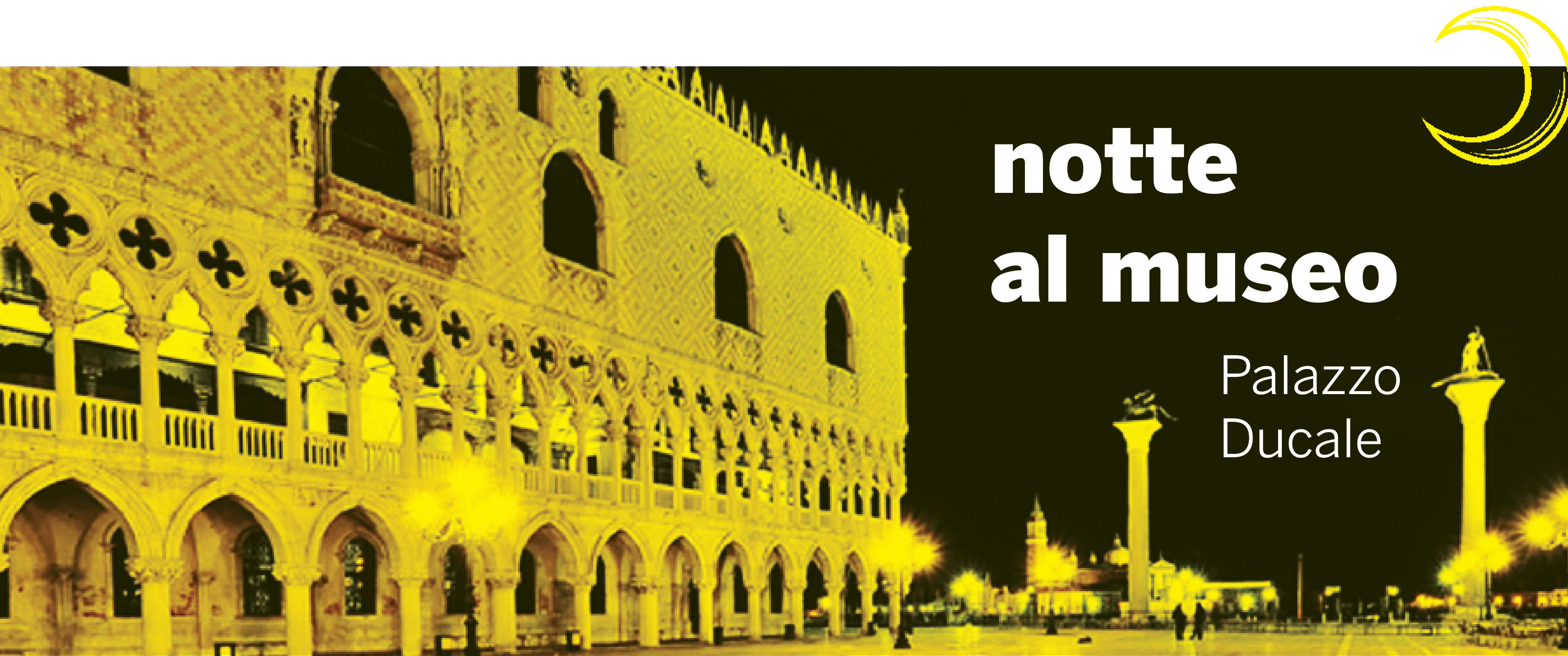 TYPE OF EVENT AND DURATION
A Night at the Museum is a special event, organised for a specific date (in this case: 15 October). It lasts from 8.30 in the evening to 9.30 the following morning, and envisages spending the night within a specific museum (in this case: the Doge's Palace) in an area comprising one or, at most, two rooms, which the families participating will share. There are no spaces reserved for individual families, nor cots and beds. Each participant should bring with them a sleeping bag and a thin foam mattress (see below, point 6).
A Night at the Museum involves various organised activities to explore the Palace both in the evening before going to bed and in the morning. There will also be a specially served breakfast, supplied thanks to the Museum partner Rigoni of Asiago. Those participants who wish to remain in the museum until it opens to the public can then visit it on their own account.
TERMS AND CONDITIONS
The event is intended for individual family groups of up to four members (with a minimum of 1 and a maximum of 2 adults). Unaccompanied children cannot participate, nor can adults who are not accompanying at least one child. Thus as part of a single family unit, a single adult can accompany up to three children, for whom he or she is responsible.
  A Night at the Museum can accommodate up to 25 people; but it will not take place if
  fewer than 2 families enrol to take part.
AGE OF ELIGIBLE CHILDREN
8 to 12 years old. The organisers reserve the right to allow the participation of suitable children under 8 years of age. However, no exceptions can be made for children under the age of 6.
COSTS
80 euro per family group comprising, as indicated above, 4 people including a minimum of one adult and a maximum of 2. The price includes: entry to the museum; use of whisper guides; activities; a good-night drink; use of the spaces set aside for spending the night; breakfast; security services.
HOW TO TAKE PART
Via on-line booking at: http://www.visitmuve.it/en/educational-services/
Click on the red "choose and book" button  and then choose the "special events" amongst the Family Activities.
One can book on-line up to Wednesday 12 October. Last-minute bookings (not later than Thursday 13 October) can be made via email to education@fmcvenezia.it and will be accepted if places are still available.
The booking is considered to be confirmed only upon receipt of payment, to be made immediately (given the short notice for this first autumn event); in all cases, payment must be received before the established deadline. There can be no reimbursement for those who have to cancel their booking; however, there is full reimbursement should the event itself be cancelled.
WHAT TO BRING
Each participant should bring: a thin foam mattress (or a fitness exercise mat), a sleeping bag, pyjamas or tracksuit, electric torch, personal hygiene items, slippers or non-slip socks.
MEETING POINT AND TIME
At the Porta della Carta of the Doge's Palace (the gothic gateway next to St. Mark's Basilica) at 8.30 p.m. sharp.